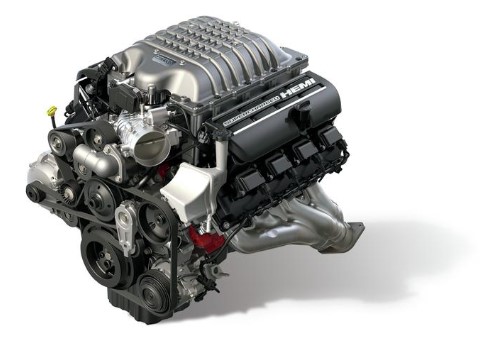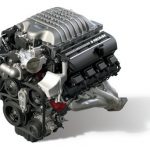 Redeye 6.2L High Output Crate Engine
Description
WARNING! Order Must Be Called In…. Will Not Be Processed on Website, It may show your order went through , but it will not be Processed or Captured.

To purchase you must call us and we take Certified Checks or Bank Transfer.

Legendary Dodge Challenger SRT Demon power plant, now available as a Mopar crate engine, pumps out 807 horsepower and 717 lb.-ft. of torque – Red block with black rocker covers
Hellcrate Redeye upgrades include larger 2.7-liter supercharger and strengthened internals enabling an uprated 14.5 psi boost and higher 6,500 rpm redline
Larger supercharger – 2.7 liters versus 2.4 liters
Increased boost pressure: 14.5 psi versus 11.6 psi
Higher rpm limit: 6,500 rpm versus 6,200 rpm
Forged alloy steel crankshaft with 90.9-millimeter stroke and revised balancing
Induction-hardened crank bearing surfaces; individual journal optimized main bearing clearances
5150 alloy gun-drilled camshaft optimized for high rpm performance and decreased weight
Forged high-strength alloy pistons; 30-micron increased piston-to-bore clearance
Powder-forged connecting rods; upgraded shank and big end; revised ultra-high tensile fasteners
100 percent increase in piston-cooling jet flow
Revised valve-spring design with 33 percent increase in oiling for valve springs and rocker tips for improved lubrication and cooling
Single-groove collets on valve stems for improved stability
Oil pan and windage tray optimized for high acceleration – tested up to 1.8 g
Each engine is dyno-tested for 42 minutes before being shipped.
This complete engine assembly includes a supercharger with throttle body, fuel injectors, coil packs, water pump, front sump oil pan and flexplate.
Does NOT include – coil covers – Alternator – power steering Pump – Exhaust manifolds – AC compressor. Call for availability and or Kit Numbers needed for your build  needs.
this is a Factory Production Engine which currently includes the production engine harness and flywheel.
****** MUST BE PAID THROUGH WIRE TRANSFER OR BANK DRAFT ONLY, *****
************PLEASE CALL FOR AVAILABILITY ON ENGINE***********************
---
Only logged in customers who have purchased this product may leave a review.