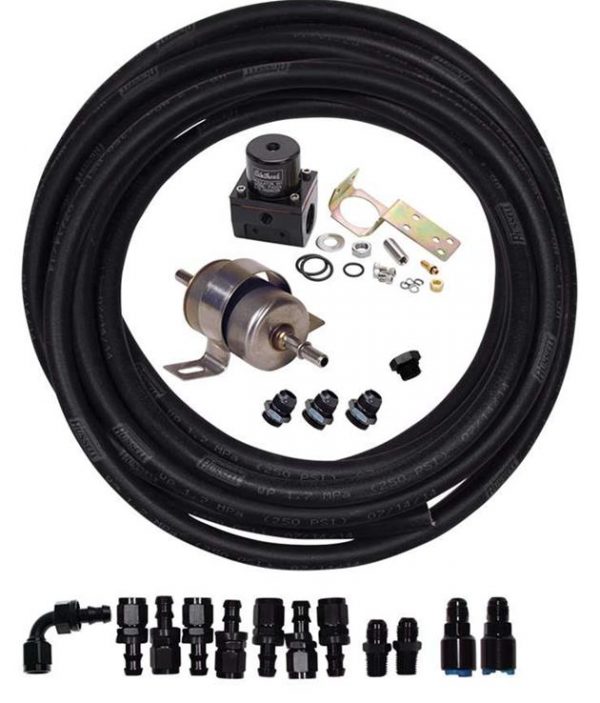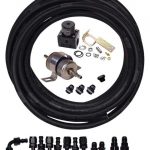 Fuel Injection Gas Tank Pump Line Kit
$389.00
Description
Universal EFI Fuel Line Kit with Bypass Regulator
This fuel line kit includes 25 feet of hose and the fittings that you need to connect a Tanks Inc. fuel pump to a fuel injected engine. Regulator is adjustable in pressure from 35-90 PSI. Perfect for many aftermarket EFI kits.
Parts included in this kit:
# FF-10 Fuel Filter (10 Micron)
# 640853 (x2) Quick Disconnect Fittings for Fuel Filter
# 660443 (x2) 1/4″ NPT to -6AN Fuel Pump Adapter Fittings
# 624013 (x7) Russell Straight -6AN Straight Twist-Lok Fittings
# 624163 Russell 90 Degree -6AN Twist-Lok Fitting
# 634173 (25 feet) Russell -6AN Black Twist-Lok Fuel Hose
# 174023 Edelbrock EFI Adjustable Bypass Fuel Regulator
# R660293 10 O-Ring Boss Plug
# R670840 6 O-Ring Boss to -6AN Adapter (Regulator Return Fitting)
# R670650 (x2) 10 O-Ring Boss to -6AN Adapter (Regulator Inlet/Outlet Fittings)
---
Only logged in customers who have purchased this product may leave a review.