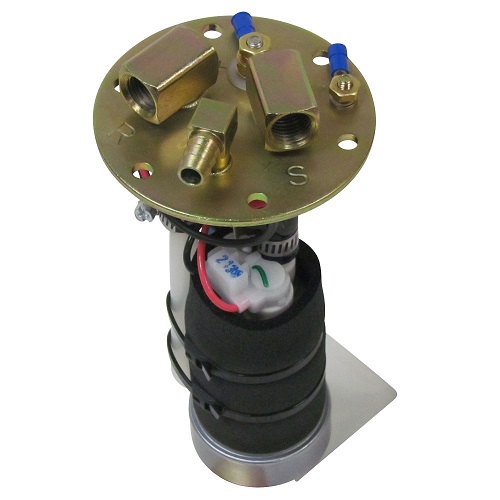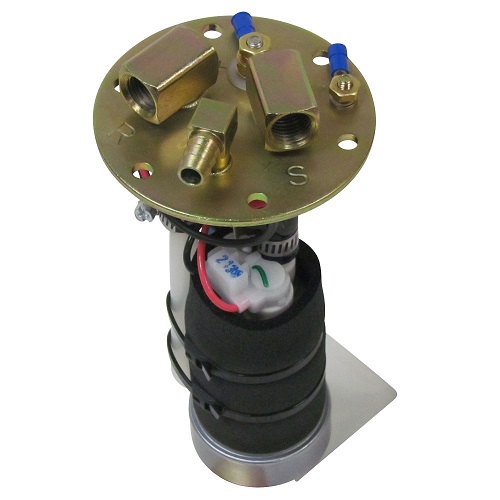 Fuel Injection Gas Tank Pump HELLCAT 1050 HP at 450 lph
$379.00
Description
Fuel Injection Gas Tank Pump – rated for HELLCAT 707hp internal pump is the same pump used by FCA in the hellcat pump modules. High Performance Hellcat Fuel Pump Module – rated upto 1050Hp and 450 Liters Per Hour
•Made in the USA
•1/4″ NPT Supply and Return Line
•Barbed Vent Fitting
•Oven brazed fittings
•Up to 100 PSI
•In-tank wire harness
•Genuine Walbro High Flow High Horsepower Fuel Pumps
•Powerful & Quiet Operating DCSS 39/50 Turbine Pumps
•Pumps can be controlled by Pulse Width Modulation
The GPA-Series Fuel Pump Module is designed to be used in many of our die-stamped alloy-coated and stainless steel gas tanks that have factory-installed reservoir trays. The tray is an absolute necessity for fuel-injection in order to prevent fuel starvation when accelerating and cornering.
We use Walbro high-performance pumps in all of our fuel injection modules. Walbro (TI Automotive) is an OE validated pump manufacturer that supplies products for two-thirds of the vehicles produced around the world today. Based on our testing we believe that Walbro offers the highest quality pump on the market. These patented design dual channel deep pocket pumps produce high flow volumes at unparalleled efficiency that is better at hot fuel handling and recovery from aeration compared to other pump manufacturers. We offer multiple flow ranges in order to supply up to 1000 horsepower. The internal wiring harness, supply line, return line, filter sock and insulator sleeve are included. (The gasket and screws with o-rings are not included with the pump because we include gaskets and screws with our tanks.)
The heavy 10-gauge no-warp mounting plate contains fittings for the supply, the return, the vent and the electrical connectors. It is yellow-zinc plated to prevent corrosion.
---
Only logged in customers who have purchased this product may leave a review.