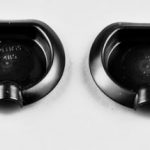 Body Plug BLACK Quarter Panel Extension Drain Plugs – pair 62-76
$3.00
Description
DMT pair of black quarter panel extension drain plugs for almost all 66-76 A, B, C and E bodies. These are at the bottom of the quarter panel behind the rear wheel (see picture).
Material(s)
Black LDPE Manufactured by the same company that made this for Chrysler back in the day.
---
Only logged in customers who have purchased this product may leave a review.