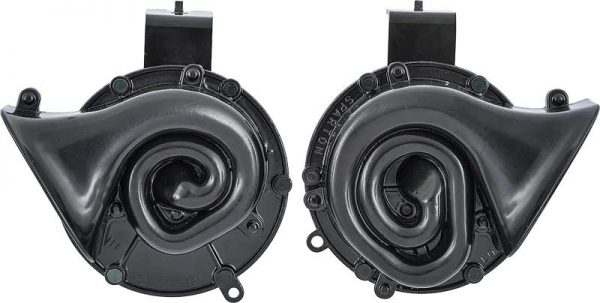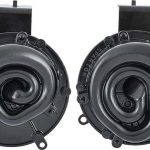 Horn Set Hi and Lo 67-71 B 70-71 E-Body
$140.00
Description
1967-71 Mopar B-Body Sparton Style Horn Assemblies – High And Low Horn Set – Continued
Correct OER® reproduction of the Sparton horn assemblies designed for various 1967-71 Mopar models. Each horn assembly is designed with the Dodge and Plymouth "folded horn" design for proper sound and correct pitch. Manufactured to factory specifications featuring OEM markings and includes the "Sparton" logo as original. Sold as a pair with Hi /Lo horns.
Note: There were two different versions of horns that were offered during these years. Prestolite which features an adjustable style horn bracket and the Sparton style, which features a fixed style horn bracket. We offer the Sparton style horns only where the bracket is not adjustable.
Applications:
B-Body: 1967-71
E-Body: 1970-71
---
Only logged in customers who have purchased this product may leave a review.