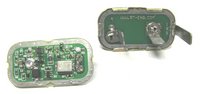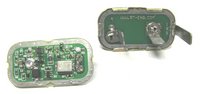 Voltage Limiter, A-B-C body oe# 2258413
$59.00
Description
A & B & C-Body, truck, AMX Solid State Limiter (IVR4 style mopar Part #2258413)
This style of limiter is for those Mopar dashes that have circuit boards on the back. This style of limiter pushes into the circuit board. Most mopars, including Abody, Bbody, Cbody, trucks, vans, and AMX vehicles use this limiter. (NOTE: 71-74 B-Body Rallye dashes .)
 limiter has a built in polyfuse which protects the limiter and your wiring from short circuits on the output of the limtier
 limiter constantly looks for short circuits on the output of the limiter and will switch itself off if a short circuit is detected. When the short is removed, then the limiter starts working again.
 limiter has a built in diagnostic LED that blinks when the limiter is on, helping you see that you have power to your dash and that the limiter is operating properly.
 limiter has a warm up time at turn on, same as the original mechanical limiter. This means that your gauges will come up to the proper reading very quickly.
 limiter is always outputting a constant 5V average, no matter what the input voltage is (Within the range of 9V to 18V). If the input voltage goes too high or too low, then the limiter shuts off.
 limiter output is constant regardless of temperature.
 limiter is not sensitive to mechanical vibration.
If our limiter loses ground, it will shut itself off. Contrast this to the mechanical and linear limiters, which will put out 12V and fry your gauges.
100% made in the USA.
---
Only logged in customers who have purchased this product may leave a review.