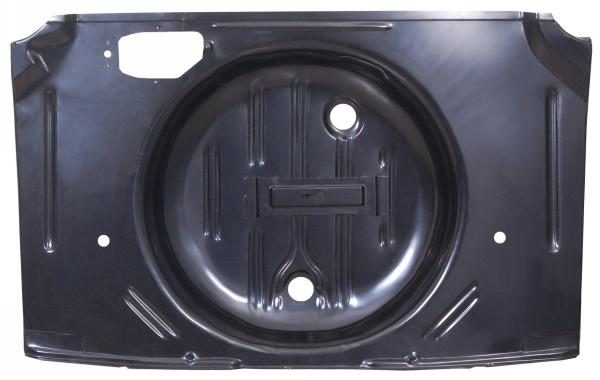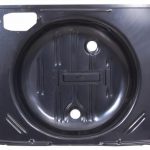 67-76 A-Body Trunk Floor Full OE Style
$480.00
Description
Trunk Floor – Full OE Style – 67-76 A-Body
It is very common to have rust in a Plymouth or Dodge trunk floor. Our OE style pans will drop right in and mate to all adjacent panels. They extend to the trunk extensions on the side, the tail light panel at the rear and the rear seat pan (over axle pan) in the front. All cutouts, holes and shapes are included just like original. Includes 68 up gas tank strap bracket.
Please note: Must use large 70-74 model fuel filler tube to trunk floor seal (part# F-307R) when installing this item.
1967 Dodge Dart
1968 Dodge Dart
1969 Dodge Dart
1970 Dodge Dart
1971 Dodge Dart
1972 Dodge Dart
1973 Dodge Dart
1974 Dodge Dart
1975 Dodge Dart
1976 Dodge Dart
1973 Dodge Dart Sport
1974 Dodge Dart Sport
1975 Dodge Dart Sport
1976 Dodge Dart Sport
1971 Dodge Demon
1972 Dodge Demon
1967 Plymouth Barracuda
1968 Plymouth Barracuda
1969 Plymouth Barracuda
1970 Plymouth Duster
1971 Plymouth Duster
1972 Plymouth Duster
1973 Plymouth Duster
1974 Plymouth Duster
1975 Plymouth Duster
1976 Plymouth Duster
1967 Plymouth Valiant
1968 Plymouth Valiant
1969 Plymouth Valiant
1970 Plymouth Valiant
1971 Plymouth Valiant
1972 Plymouth Valiant
1973 Plymouth Valiant
1974 Plymouth Valiant
1975 Plymouth Valiant
1976 Plymouth Valiant
---
Only logged in customers who have purchased this product may leave a review.