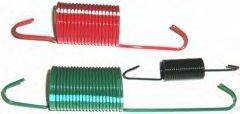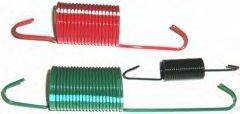 Throttle Return Spring set 66-71 426 HEMI
$25.00
Description
Throttle Return Springs 1966-71 426 Hemi.
Correct 22 coil green with blue stripe front and 18 coil red with white stripe rear throttle return springs for the 426 Hemi dual AFB arrangement. Also included is the correct 19 coil black automatic transmission kick-down return spring
---
Only logged in customers who have purchased this product may leave a review.