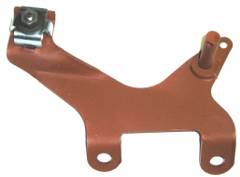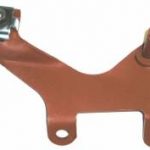 Throttle Cable Mounting Bracket 68-73 340, 70-71 B & E all A-Bod
$32.00
Description
"0060"- (1) Required –
1968-73 340 Four-Barrel Throttle Cable Mounting Bracket complete with zinc plated hold down and correct hex coni keps nut.  Used all years on A-Body and 1970-71 B & E-Body applications.  Hole in pivot pin changed for 1970 and later applications, but will still function properly.  Use part #561 for 1972-74 B & E-Body applications.
Use for both 4-speed and automatic transmission applications.  Remove pivot pin and spacer for use with 4-speed.  Reference Chrysler part number 2863 713 & 3462 741.
---
Only logged in customers who have purchased this product may leave a review.