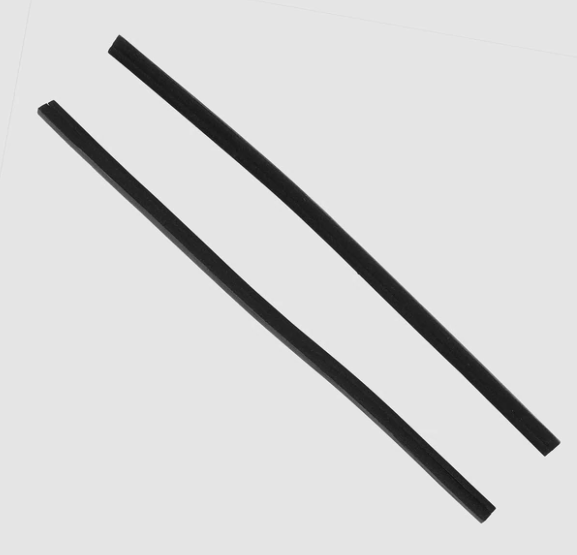 Quarter Window Seals 68-70 B-Body Hardtop (Flocked)
$50.00
Description
Quarter window to door window rubber sealing strips for 63-66 A body & 68-70 B body 2 door hard tops. These are flocked (coated with a black, velvet like coating). Compare to your originals to determine if you need flocked or unflocked. We carry both versions.
1963 63 1964 64 1965 65 1966 66 Barracuda, Dart, Valiant
1968 68 1969 69 1970 70 Belvedere, Charger, Coronet, Daytona, GTX, Roadrunner, Satellite, Superbird
Mopar# 2811623  2811622
FYI: All 1970 E bodies used the flocked version of the door window to quarter window seals. Based on that and the many customer purchases I thin these are a 70 only B body application also.
Notes:

68-70 B body hardtops and coupes have the sealing strip on the rear edge of the door window and use VS7E or VS7EFL
1970 B bodies use this part with flocking. All other years use the unflocked version (without the FL at the end of the part number)
68-70 B Body convertibles have the sealing strip on the front edge of the quarter window and use VS7A or VS7AFL. NOT this VS7E or VS7EFL
Materials
EPDM rubber just like OEM.
---
Only logged in customers who have purchased this product may leave a review.