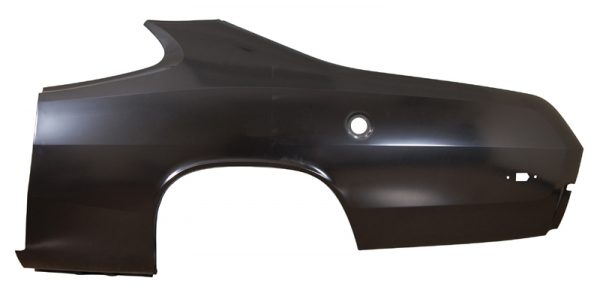 Quarter Panel – OE Style – LH – 72 Demon 72-76 Duster 73-76 Dart
$650.00
Description
Quarter Panel – OE Style – LH – 72 Demon; 72-76 Duster; 73-76 Dart Sport
New reproduction quarter panel made by Auto Metal Direct (AMD). Each quarter panel is manufactured from high quality, heavy gauge steel on our exclusive new tooling and feature, depending on application, correct as original body lines, braces, marker light holes, and antenna cut-out. Unlike lesser quality competitors parts, AMD quarter panels look great and fit even better! Like all AMD parts, this quarter panel will arrive in a black EDT Coat finish and will require standard prep work prior to paint.
1973 Dodge Dart Sport
1974 Dodge Dart Sport
1975 Dodge Dart Sport
1976 Dodge Dart Sport
1972 Dodge Demon
1972 Plymouth Duster
1973 Plymouth Duster
1974 Plymouth Duster
1975 Plymouth Duster
1976 Plymouth Duster
---
Only logged in customers who have purchased this product may leave a review.