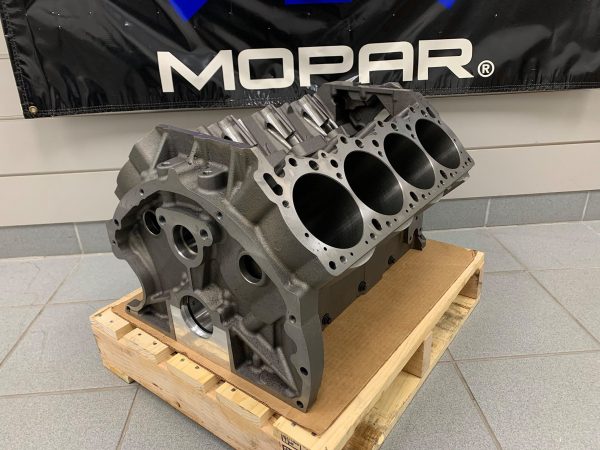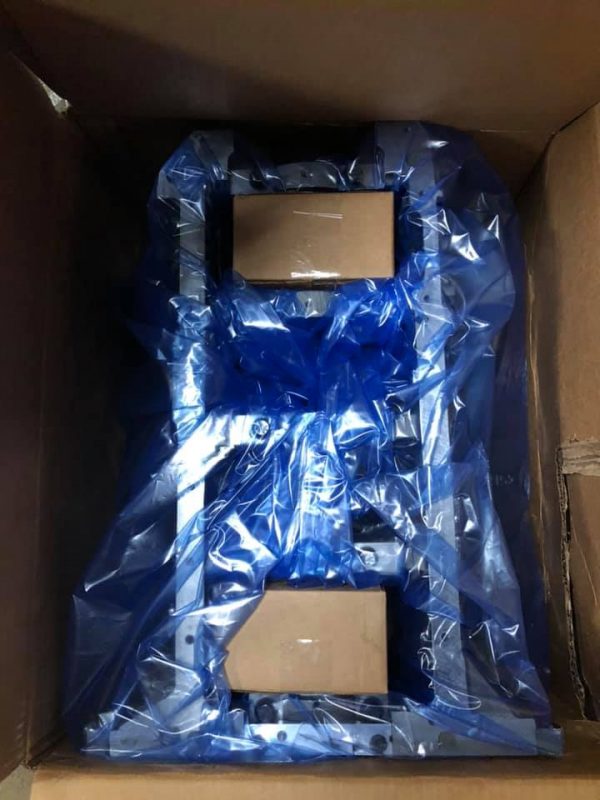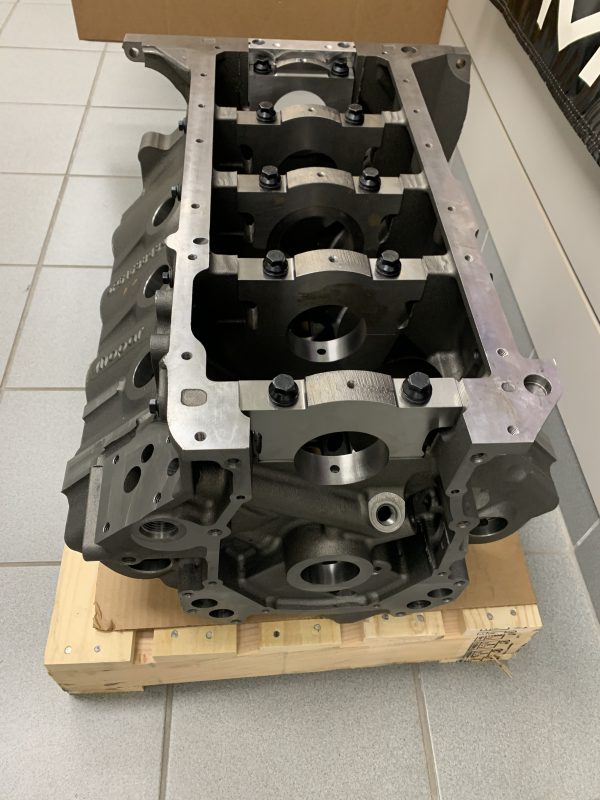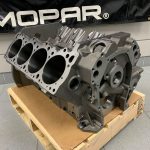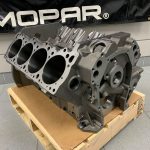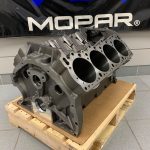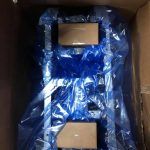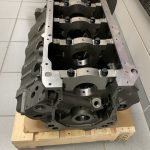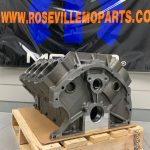 Engine Block 426 Hemi Unfinished Bore 4.50 actual is 4.49
$5,700.00
Description
Cast Iron Siamese-Bore 426 Hemi Blocks give engine builders the flexibility for a
larger bore. Blocks can be bored to the stock size of 4.49″, but are specifically
designed to be bored larger. Mopar recommends that you sonic check each
block if you plan to exceed as-shipped bore diameters.
 OLD PART NUMBERS P5153862AD P5160150AC
Manufactured by Callies/Energy.
When purchasing a new HEMI block regardless if it's a rough or finished bore, You Must have your engine builder/machine shop hones the cylinder walls to the recommended cross-hatch finish for the piston ring combination you're running. Each Builder and Piston Manufacture will be different. To achieve proper piston to cylinder wall clearance the final machine hone must be done to achieve your desired 4.50+ As with the lifter bore also.
Specs:
Main Journal Type: 426 Hemi/Wedge mains
Engine Block Style: Aftermarket
Cylinder Bore as Shipped: 4.490 in.
Cylinder Bore Diameter: 4.490 in.
Engine Block Material: Cast iron
Main Bolt Style: 4-bolt
Main Caps Included: Yes
Main Cap Material: Cast iron
Main Cap Fasteners Included: Yes
Main Bearings Included: No
Rear Main Seal Style: 2-piece
Raised Cam Location: No
Cam Bearings Included :No
Freeze Plugs Included: Yes
Quantity: Sold individually.
PLEASE CALL FOR AVAILABILITY, WE DO HAVE STOCK BUT CANNOT GO THOUGH THE WEBSITE FOR PAYMENT.
---
Only logged in customers who have purchased this product may leave a review.