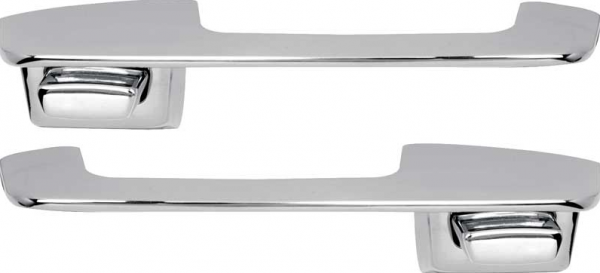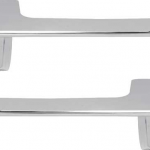 Door Handle Set 67-70 A-Body With Chrome Button
Description
Grab a set of replacement outer door handles and open the door to a first class restoration. This convenient set replaces pitted, worn or inoperative door handle assemblies with everything you need to get the job done right the first time.
Mopar Authentic Restoration™ Product
Set includes:
2 outer door handles
2 handle to body gasket sets
2 chrome push buttons
2 O-rings
Mounting hardware
Note: Must push door handle button a few times in order to spread grease throughout the inner mechanism of door handle. This will make the operation of the door handle much easier.
A-Body Applications:
1967-70 Dart, Duster
1967-70 Valiant
1967-69 Barracuda
B-Body Applications:
1968-70 Belvedere
1968-70 Charger
1968-70 Coronet
1968-70 GTX
1968-70 Road Runner
1968-70 Super Bee
1968-70 Satellite
1967 1968 1969 1970  A-Body, Dart, Valiant, Swinger, Duster, Demon, Scamp, Dart Sport, 64-69 Barracuda1968 1969 1970 B-Body Belvedere, Satellite, Coronet, Charger, GTX, Road Runner, Daytona, Superbird, Super Bee1965 1966 1967 1968 Dodge & Plymouth C-Body  Polara, Fury, Monaco

1967 1968 Chrysler C-Body 300, Newport, New Yorker

Pair of exterior Door Handles with chrome knob

(=)