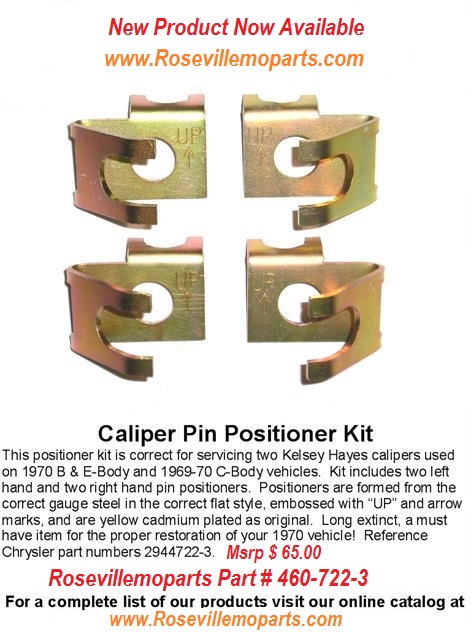 Caliper Pin Positioner 70 B / E
$65.00
Description
Caliper Pin Positioner Kit
This pin positioner kit is correct for servicing two Kelsey Hayes calipers used on 1970 B & E-Body and 1969-70 C-Body vehicles. Kit includes two left hand and two right hand pin positioners. Positioners are formed from the correct gauge steel in the correct flat style, embossed with "UP" and arrow marks, and are yellow cadmium plated as original. Long extinct, a must have item for the proper restoration of your 1970 vehicle! Reference Chrysler part numbers 2944 722-3.
---
Only logged in customers who have purchased this product may leave a review.