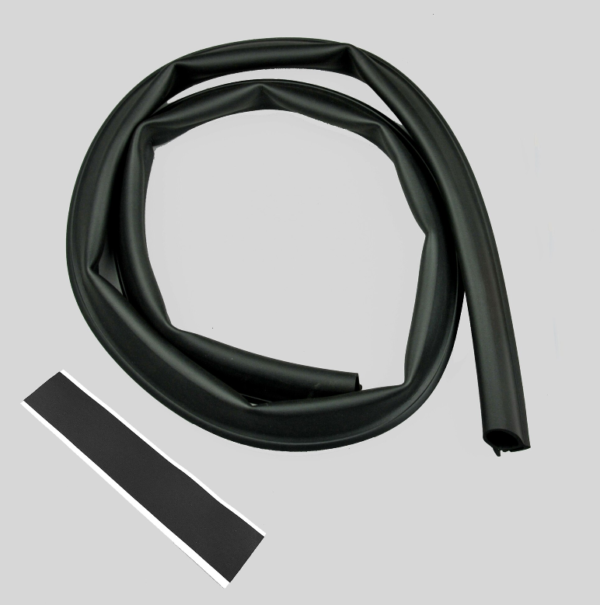 1970 Barracuda AAR Challenger TA Air Cleaner Baseplate to Hood Seal
$40.00
Description
DMT 6 pack, 6 bbl air cleaner base to hood perimeter seal for  1970 E bodies; Barracuda, Challenger.
1970 Barracuda AAR Challenger TA
Mopar Part# 3577462 (A0200)
These like all our products are test fit on an actual part. This was test fit on an actual AAR/TA baseplate. The factory used weatherstrip adhesive that eventually pulled apart. A 12″ piece of "gaffers tape" is supplied to be put over the seam like the factory did.
Note: We also offer this cut to length and the ends glued with a modern (crazy glue) adhesive.
Materials
EPDM sponge rubber like OE