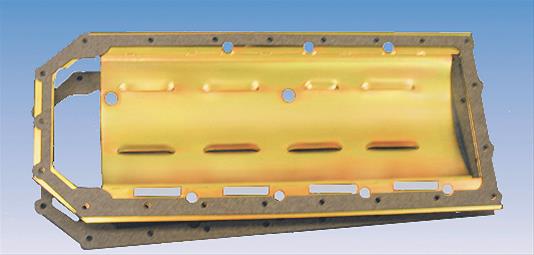 Oil Pan Windage Tray 5.7L 6.1L 6.4L Milodon
$115.00
Description
Ideal for street and strip applications, Milodon windage trays are specially contoured for a good fit. They permit rapid oil return and protection from oil splash-back, while providing increased power. They are available in either a solid design with louvers or a high-tech screen design.Windage Tray, Steel, Gold Iridite, Louvered, Mopar.
Tray only – does not include Gaskets.
Windage Tray Style: Louvered
Sump Location: Rear
Sump Style: Wet
Stroker Clearanced: Yes
Crank Scraper Included: No
Trimming Required: No
Windage Tray Material: Steel
Windage Tray Finish: Gold iridited
Hardware Included: No
---
Only logged in customers who have purchased this product may leave a review.