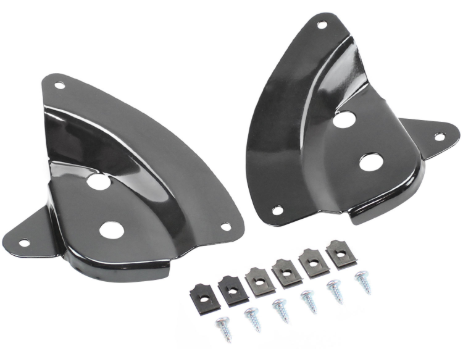 Go Wing Spoiler Brackets 70 Plymouth B-Body
Description
First Place Spoiler Mounting Brackets, Fasteners, Gaskets and Kits are designed to secure First Place Auto Products spoilers. These mounting items are machined to OE specifications of original materials for specific applications.
Spoiler Adjustment Bolts are exact reproductions that clamp the studs of a pedestal mount spoiler and transfer the weight to the under deck mounting brackets. These bolts have correct nickel plating and are used with reinforcement brackets.
Reproduction Spoiler Reinforcement Brackets are constructed of stamped steel and used to distribute the spoiler weight to the underside deck lid panel. These reinforcement brackets have a gloss black powder coat finish and include mounting clips and screws.