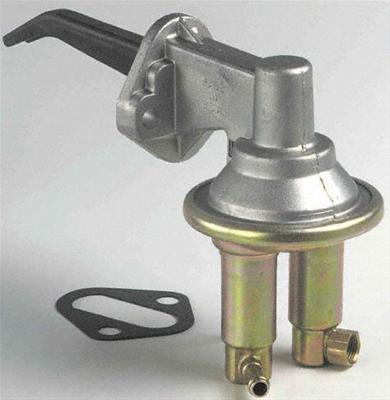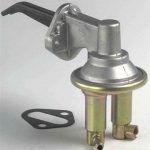 Fuel Pump Mechanical A engine small block 64-82 Carter
$30.00
Description
CARTER – Small Block, 5.5 to 6.5 psi
Muscle Car Series, Chrysler, Dodge, Plymouth, Small Block
Fuel Pump, Mechanical, Muscle Car Series, Chrysler, Dodge, Plymouth, Each
Free Flow Rate: 120 gph
Inlet Attachment: Stock
Inlet Size: Stock
Inlet Quantity: One
Outlet Attachment: Stock
Outlet Size: Stock
Outlet Quantity: One
Quantity: Sold individually.
These Carter muscle car mechanical fuel pumps deliver original equipment appearance, fit, and performance in a full range of domestic muscle car engines. They contain heavy-duty diaphragms, high-speed "anti-float" springs, large "full flow" valves, and lightweight all-aluminum castings. As with all Carter fuel pumps, they contain a tough, heat-treated lever
---
Only logged in customers who have purchased this product may leave a review.