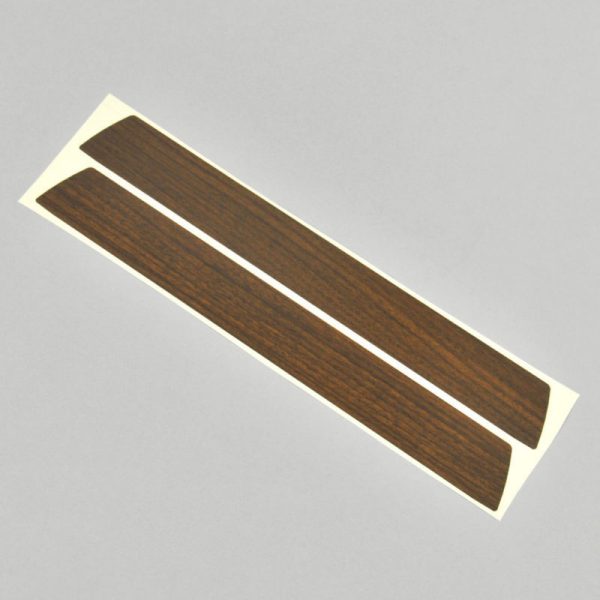 Door Woodgrain Overlay 71-74 Challenger
$19.00
Description
DMT Walnut door insert overlays for 1971-74 Challenger
1971 71 1972 72 1973 73 1974 74 Challenger
This will fit the 1970 door inserts if you prefer to have the darker American Walnut color instead of the 1970 only Kashmir (Teak) color.
Note: We have these overlays in 4 different color materials;
1970 "Kashmir / Teak" lighter woodgrain 3M Dinoc vinyl
1971-74 "American Walnut" darker woodgrain 3M Dinoc vinyl
Black/Dark Gray carbon fiber look 3M Dinoc vinyl
Black leather look 3M Dinoc vinyl
Made from 3M DiNoc vinyl. A modern version of the exact same 3M brand used by Mopar back in the day. This is a premium quality, exterior grade, architectural grade vinyl that wont shrink.
Materials
.008″ heavyweight, embossed adhesive backed 3M DiNoc vinyl
---
Only logged in customers who have purchased this product may leave a review.